Doctors
Dr. Matthew J. Allen  Optometrist
Dr Allen graduated from The Ohio State University with a B.S. in Zoology in 1995.  While earning his bachelors degree he also earned a military commission through the ROTC program at Ohio State.  Dr. Allen continued on to Optometry School and graduated from The Ohio State University college of Optometry in 1999.  He began his professional career serving as an Optometrist in the U.S. Army.  He gained valuable experience serving overseas in Hanau, Germany and while deployed to Iraq from 2003 to 2004.  He ended his military service in Fort Riley, Kansas in 2007.  Dr Allen moved to Green, Ohio in 2007 where he has practiced in commercial Optometry until becoming the owner of Uniontown Vision Center.
Doctor Allen lives in Green Ohio and has two children, Breila and Lucas and wife Melissa.
Doctor Matthew J Allen purchased Uniontown Vision Center from the Pinder family in 2015.
Staff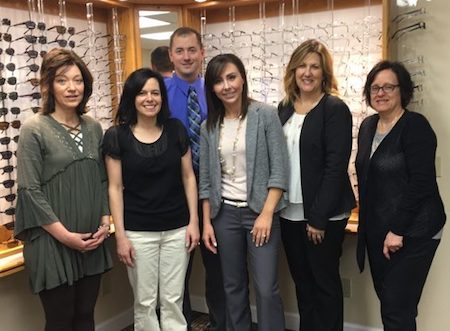 Laura Wike,  Licensed Optician
Jennifer Kerr, Optometric Technician
Amy Lawless,  Optometric Technician
Brenda Wise,  Optometric Technician
Raquel Stein, Optometric Technician
Jennifer Kerr, Insurance and Billing Coordinator